I LOVE GOLF
<![if !vml]>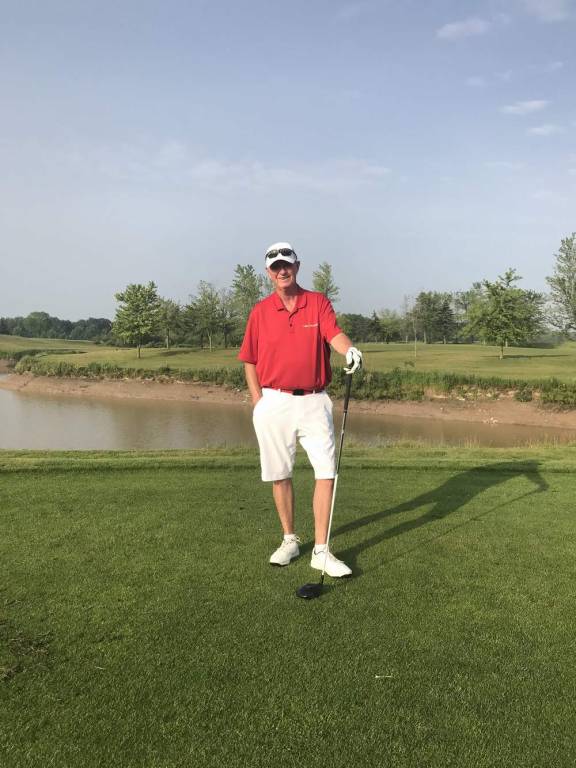 <![endif]> 
I have played golf for 36 years, going into my 37th year of teeing it up.

Since I retired in 2007 I average 4 rounds per week. Once in awhile I play 5 rounds a week.
My handicap is currently 7.5

I am a member at The St. Thomas Golf & Country Club which is located in Union Ontario.
You can read about the history of the club on the club website.
The most recent event we held was the 2018 Men's Ontario Amateur which was won by Garrett Rank.

Here are some photos of the course.

Hole # 3. This photo was taken from the back of the 7th tee deck overlooking the third hole. This hole
is one of the most photographed holes on the course. The view from where this photo was taken is spectacular.

This hole can be a monster! A small creek runs all the way down the left side of the fairway and crosses in front of the green. On the right side of the fairway a big pine tree will swallow up shots pushed to the right. If you hit it too far right you will be buried in the trees. Not a good place to be!
The green slopes back to front, so needless to say you want to be below the hole with your approach shot.
<![if !vml]>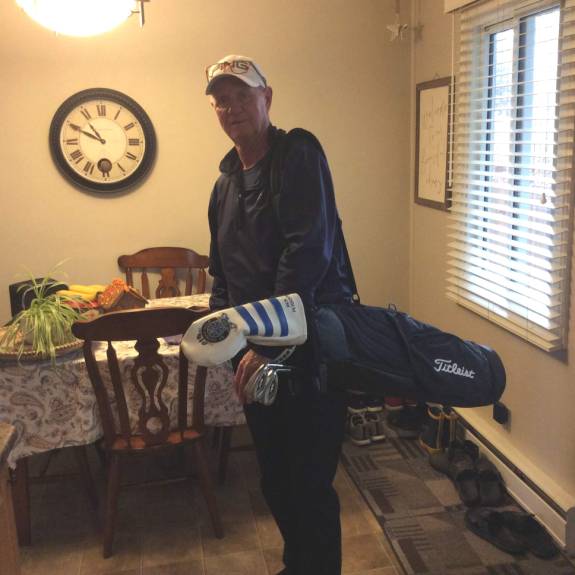 <![endif]>
Here are some photos taken from various points on the course.
<![if !vml]>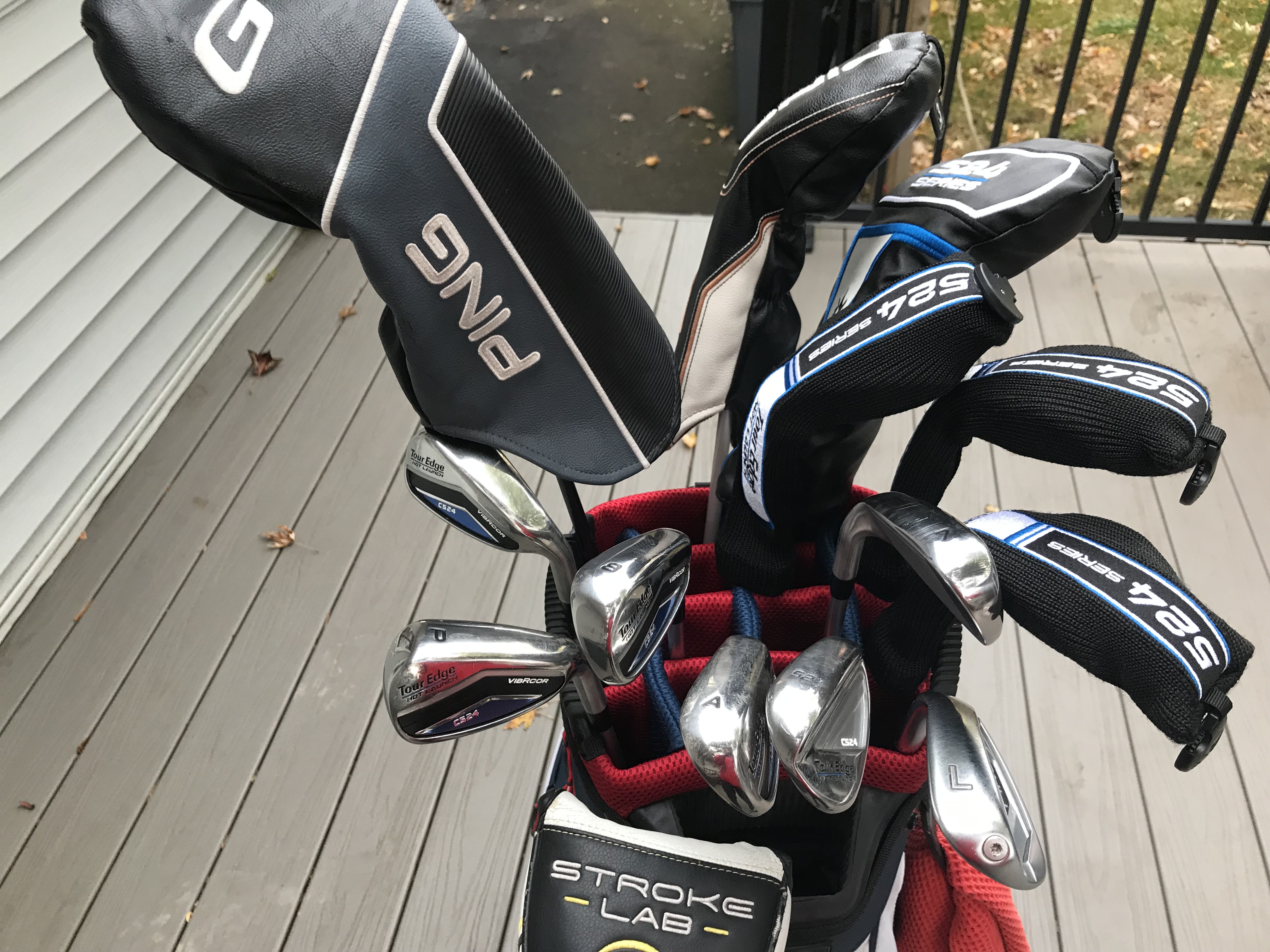 <![endif]><![if !vml]>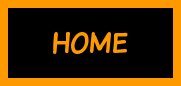 <![endif]>
<![if !vml]>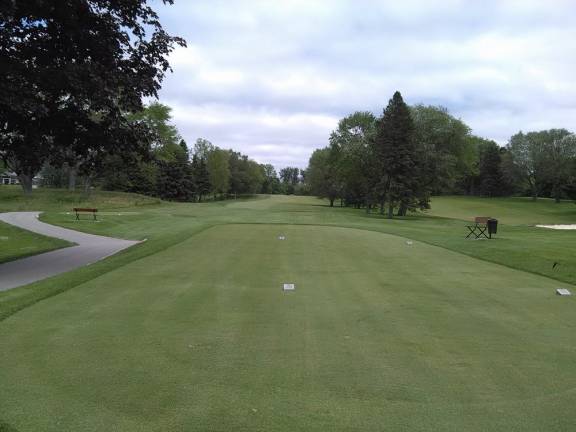 <![endif]><![if !vml]>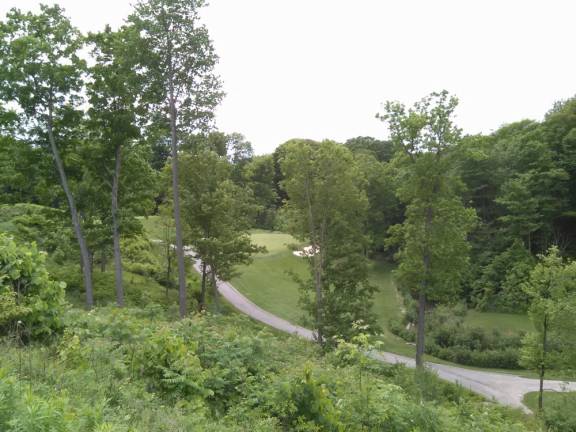 <![endif]>
<![if !vml]>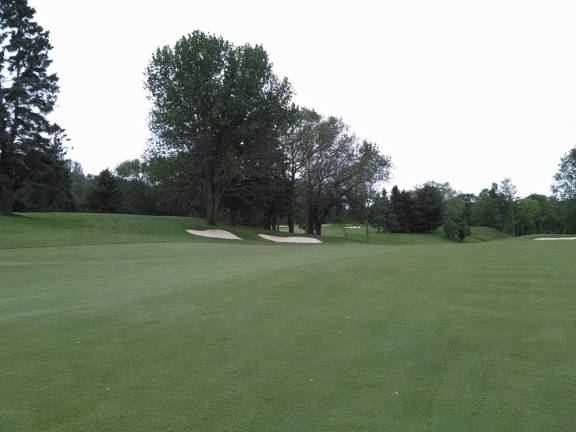 <![endif]><![if !vml]>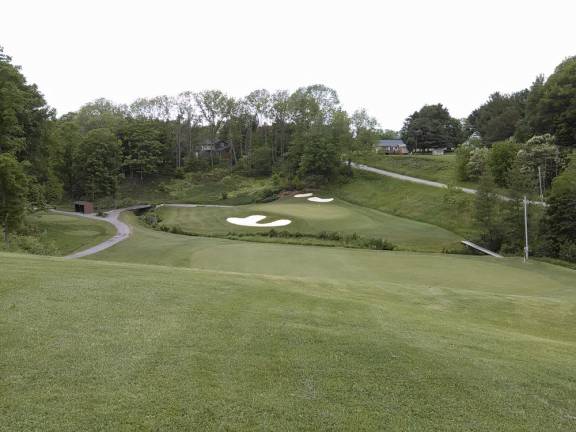 <![endif]>
<![if !vml]>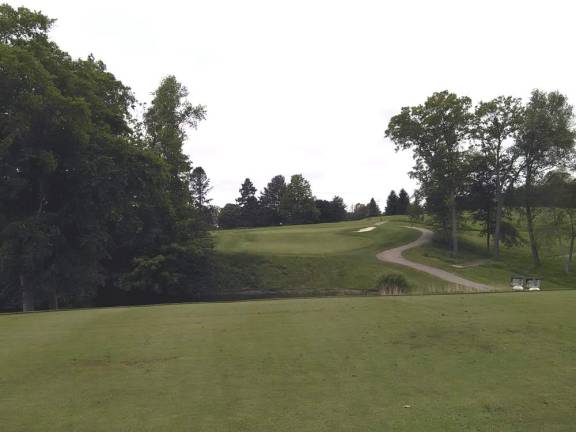 <![endif]><![if !vml]>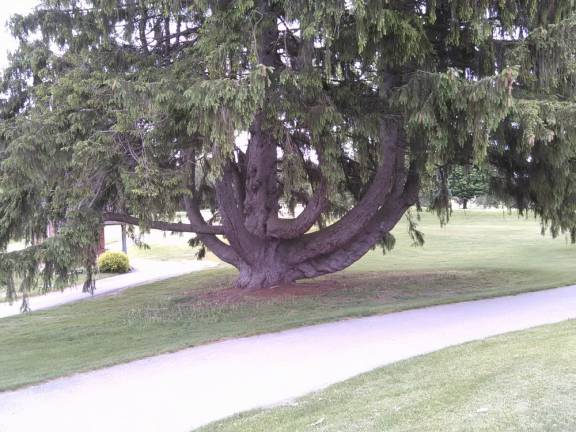 <![endif]>
This is a painting of the clubhouse from the mid 1930's.
<![if !vml]>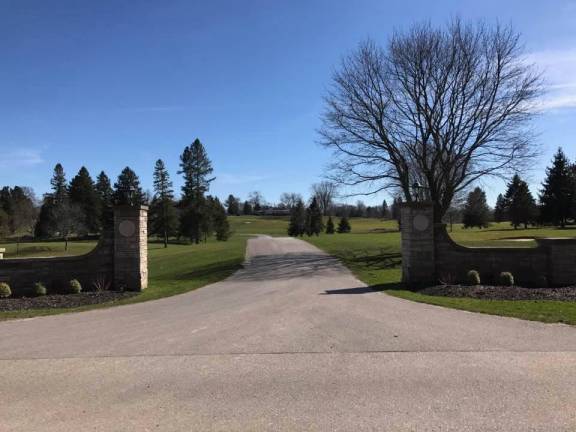 <![endif]>

In my golf bag I have a Ping SFT Driver, Ping G-400 3 & 5 woods. Ping G410 irons & G410 4 hybrid.
Ping Gorge Wedges 56-60 degree.
Ping Nome Putter.
The bag is a club bag which is giving to members who make a Hole In One. I aced the 4th hole in 2015, 167 yards with a 7 iron. The photo below was taken last fall by one of our lady members from the lower tee deck on the 4th hole.
<![if !vml]>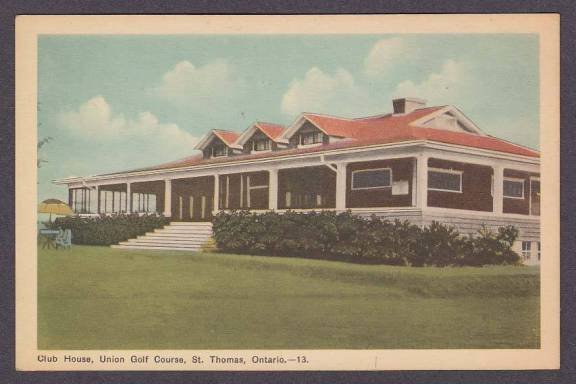 <![endif]>
<![if !vml]>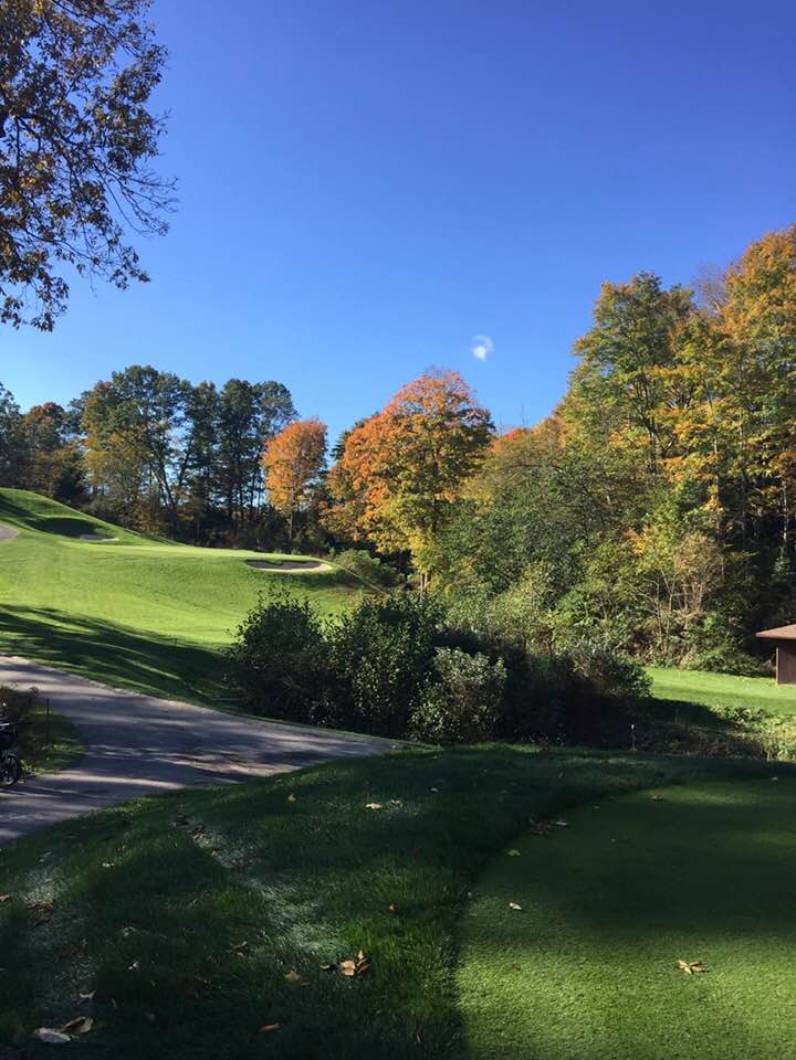 <![endif]><![if !vml]>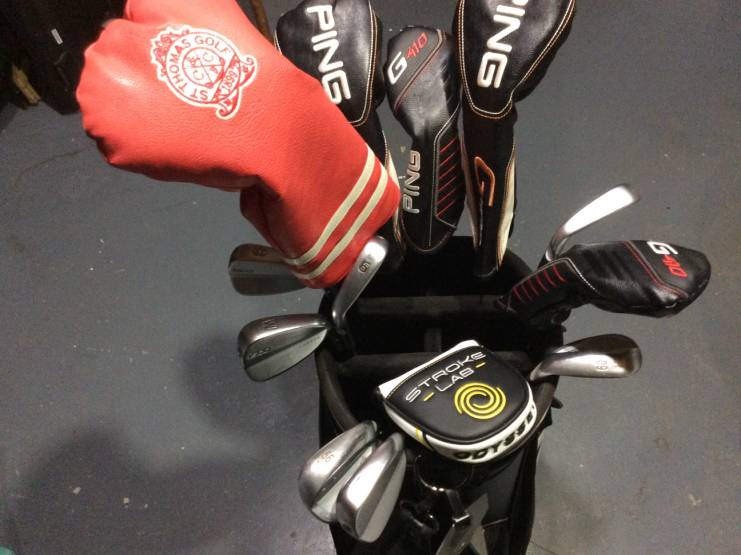 <![endif]>

<![if !vml]>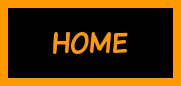 <![endif]><![if !vml]>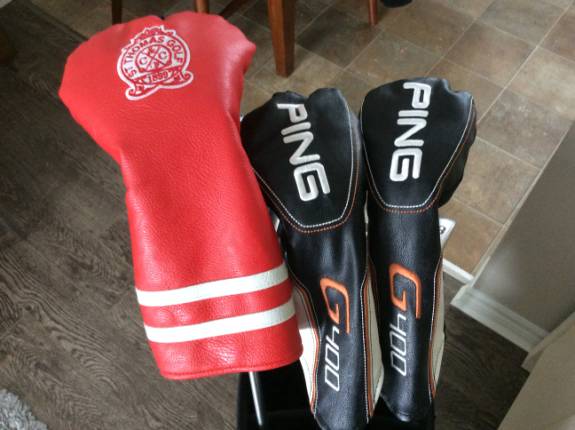 <![endif]>


<![if !supportLineBreakNewLine]>
<![endif]>