<![if !vml]>
<![endif]>
     In 1992 I took the Basic Amateur Radio Operating Test and passed. I had become a licensed Amateur Radio Operator and choose the call sign VE3FMC. I choice that call as I worked for Ford Motor Company and thought it would be an easy call to remember and others would remember it too.

     I know hold the call sign VE3PP, which I use for all of my operating. I also hold my late father's call sign of VE3LDB.
     After operating on the VHF 2 Meter Band for a couple of years I passed my first Morse Code endorsement of 5 Words Per Minute. This allowed me to operate on the HF or High Frequency Bands. I was granted operating privileges on 80 and 160 meters. Due to the length of antenna required to operate on 160 Meters I was not able to use that band. However I had room for an antenna for 80 Meters and soon I was on the air talking all over the United States and Canada. The best time to use 80 Meters is at night, so I spent many a late night in my Radio Room, or Ham Shack as it is called.
     By December of 1995 I had upgraded my code requirements to 12 WPM and I was then granted full operating privileges on all the HF Bands. Now I could easily work stations in Europe, Asia and all over the world. Simple wire antennas will allow contacts worldwide if conditions are right. Next step was taking the Advanced License test. After passing that I was allowed to run more power.
     My current station consists of a Yaesu FTdx-1200 with a Heil GM-5 mic, Ameritron AL-80A amplifier, Palstar AT1500 antenna tuner and Autek WM1 SWR/Power meter.
Below are some photos of my radio equipment.
Yaesu FTdx-1200 160-6 Meter HF Radio with a HEil GM-5 boom mic.
Yaesu SP-2000 speaker
Ameritron AL-80A Amplifier
Autek WM 1 SWR/POWER Meter
Alinco DM-330MV Switching Power Supply
Kenwood TS-590S which is used for digital modes.
<![if !vml]>
<![endif]>
<![if !vml]>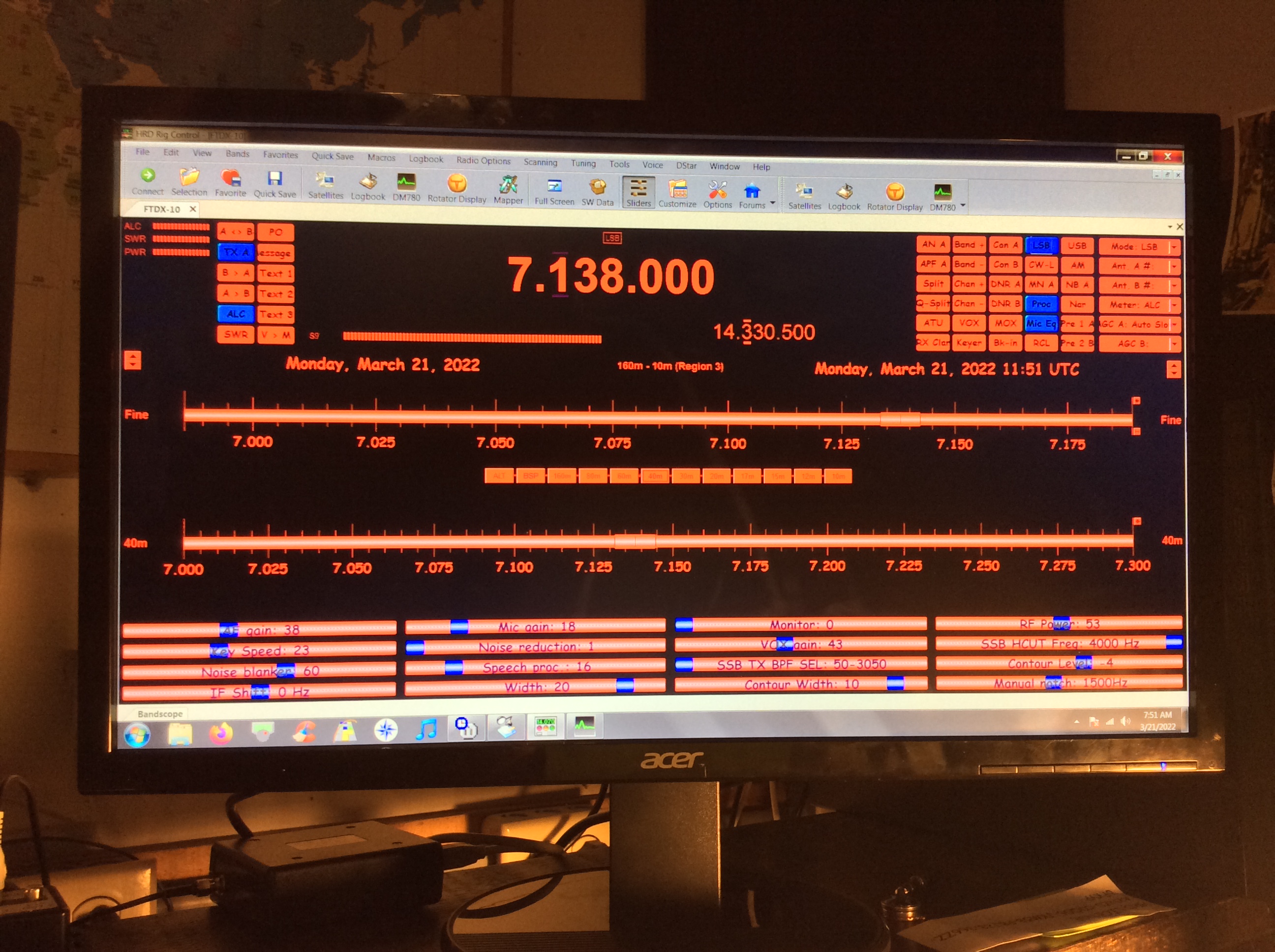 <![endif]>

<![if !supportLineBreakNewLine]>
<![endif]>
My recently rebuilt Drake  C Line Twins are shown here. The power supply has been rebuilt, the T-X4C and R-4C have been tuned up and aligned. 45 years young and still operates well and it is fun to operate!
I also have a Drake B Line station which is currently not in use.
<![if !vml]>
<![endif]>
Below are my Kenwood TS-830S and Drake TR-4
<![if !vml]>
<![endif]>


<![if !supportLineBreakNewLine]>
<![endif]>
I have added a SDR Play RSP1A to my operating system. I have it connected to my Yaesu FTdx-1200 . The radio feeds the
IF into the SDR Play and from there into my computer. I use a program called SDR Console and operate it as a Pan Adapter.
This enables me to see signals up and down the band that I have the radio set to. With the click of the mouse on a waterfall trace
my radio changes frequency. This allows me to quickly check other QSO's up and down the band.
I can also run the software as a stand alone receiver so I am able to listen to two QSO's at a time if I want to.
Ham radio has come a long way from the day I got my license back in 1992.
This is what I see on my dual monitor set up with the radio software.
On the left is the SDR Console software. On the right hand monitor I have Ham Radio Deluxe running, which contains my logging
software and digital modes software. I can also control some of the functions on my radio by using the mouse on the radio pane.
<![if !vml]>
<![endif]>
MY ANTENNAS
Below is a photo of a Hy-Gain TH2-MK3 that I installed on December 12, 2012.
The cross arm on the tower holds a 80 meter and 40 meter dipole.
<![if !vml]>

<![endif]>
A Cushcraft 3 element yagi for 6 meters. That support arm supports a 30/17 Meter Fan dipole.
<![if !vml]>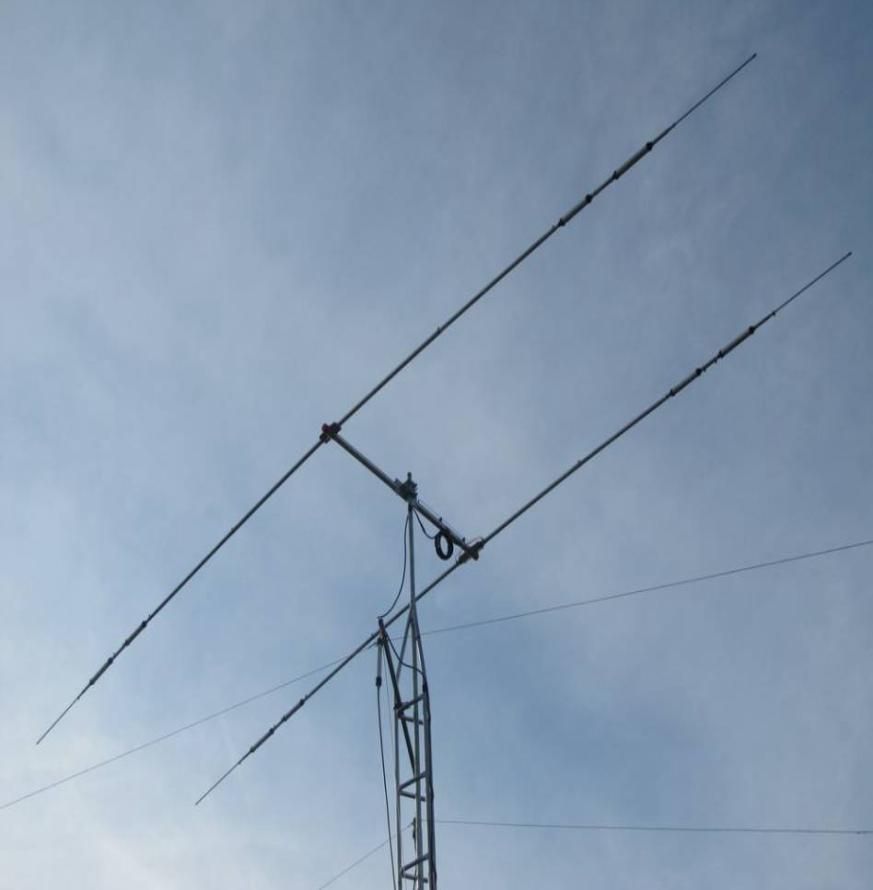 <![endif]>